Hello Panthers fans. I hope you enjoyed the game Friday night. I'm sure you are glad for the win. As for Dolphins fans, not as much. But it's preseason; who cares right? I know that the Dolphins were just using this game as well as the last game to evaluate some fringe players. In any case, it was a fun game. I had great seats (section 140; lower end zone on the Panthers side). I was close! I took plenty of pictures. Most of them were Dolphins related, but my good friend who went with me (a Panthers fan) wanted some good photos of the Panthers. So I took several of those as well. I thought I would share them with you guys, since you are great fans and have a great site. Enjoy!
A beautiful evening in Charlotte: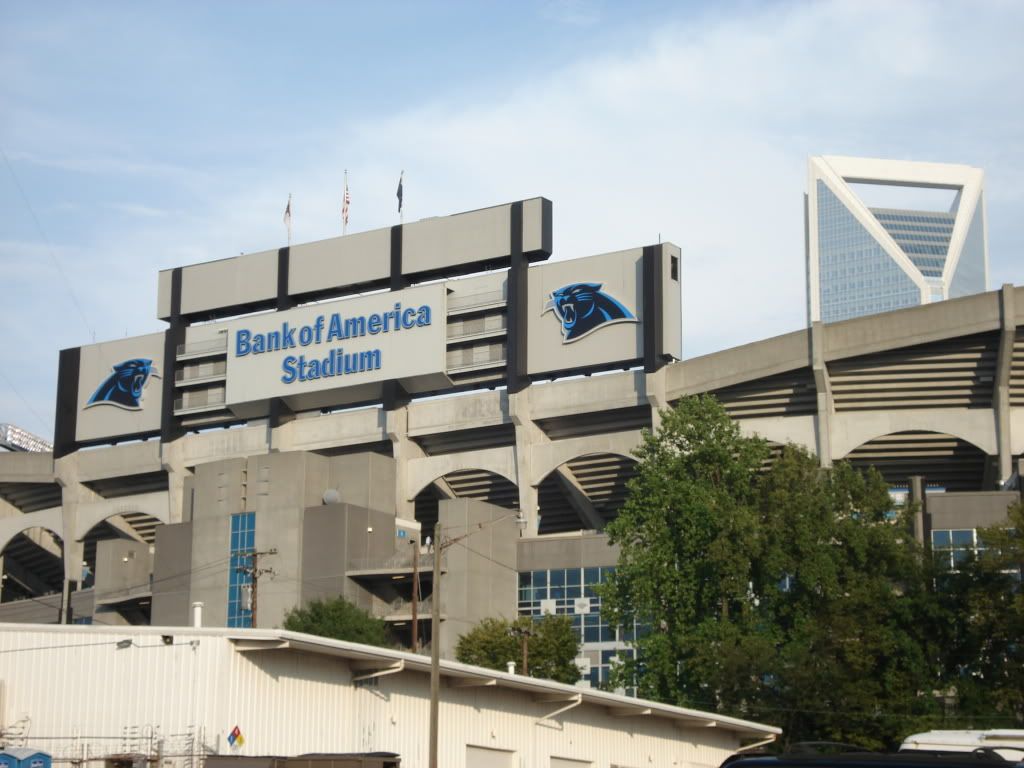 Pregame Warmups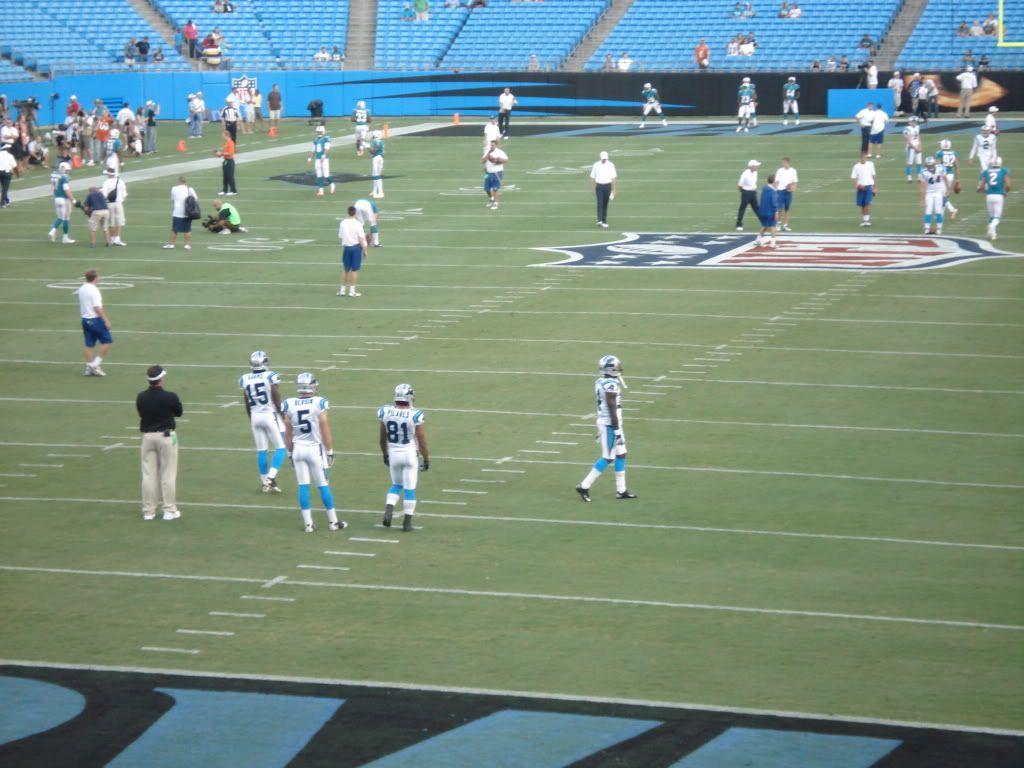 Armanti Edwards (you knew I would have to)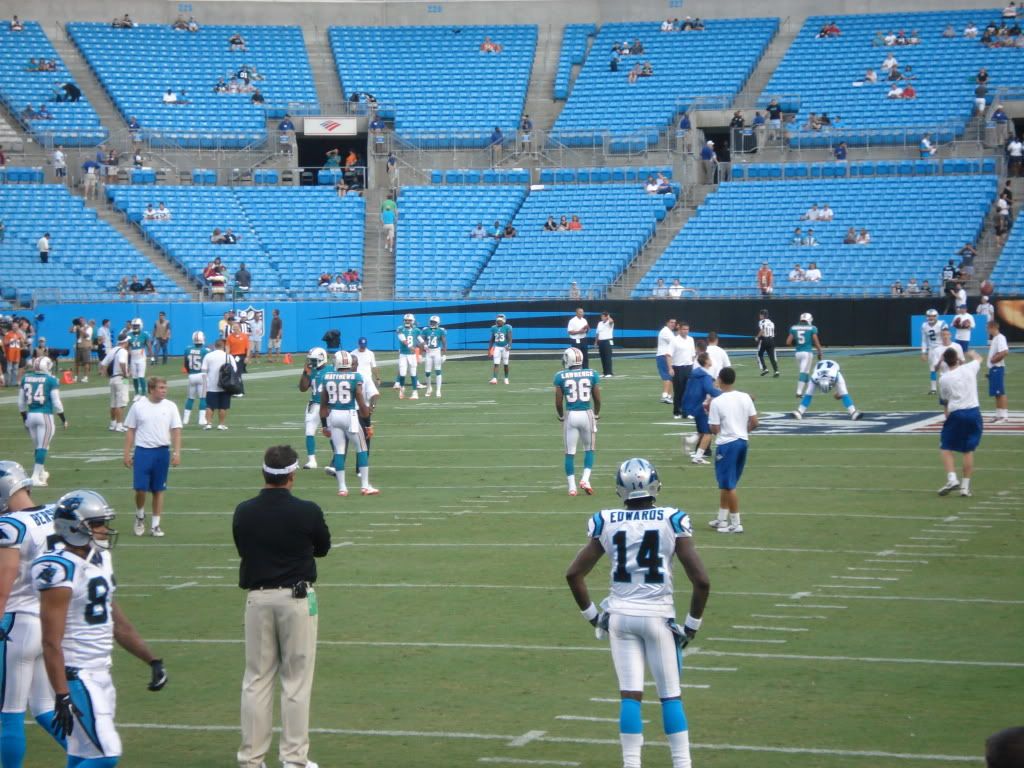 Running Backs
Steve Smith (with Armanti in frame)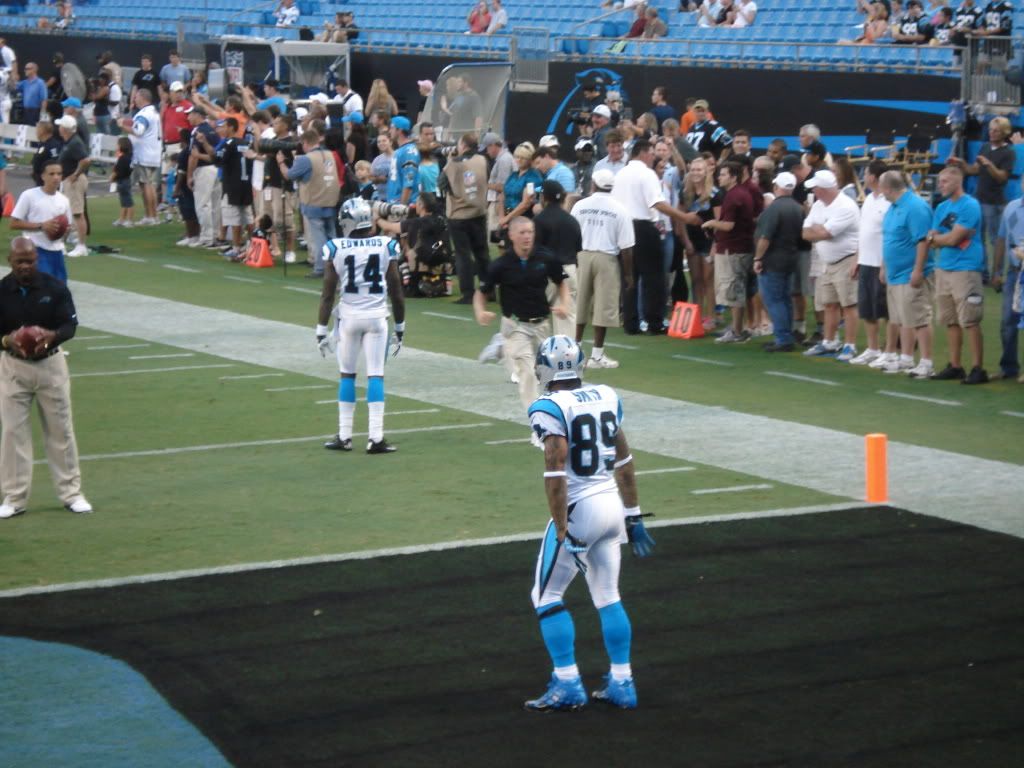 Steve Smith Making a Catch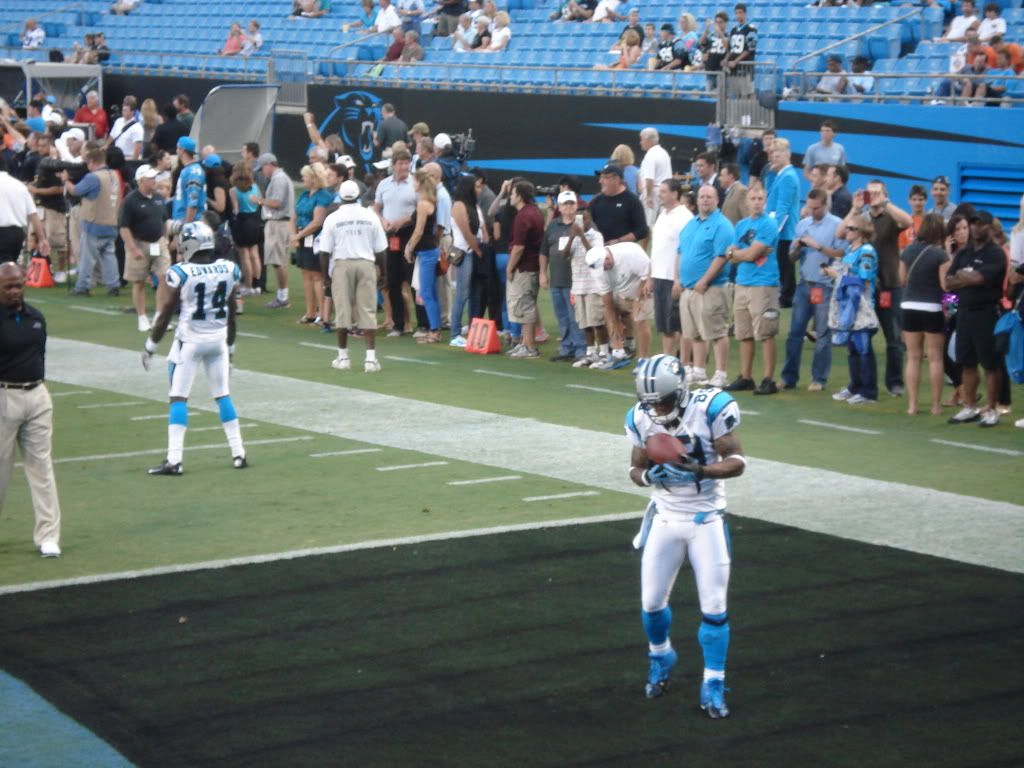 Cam Newton (dancing)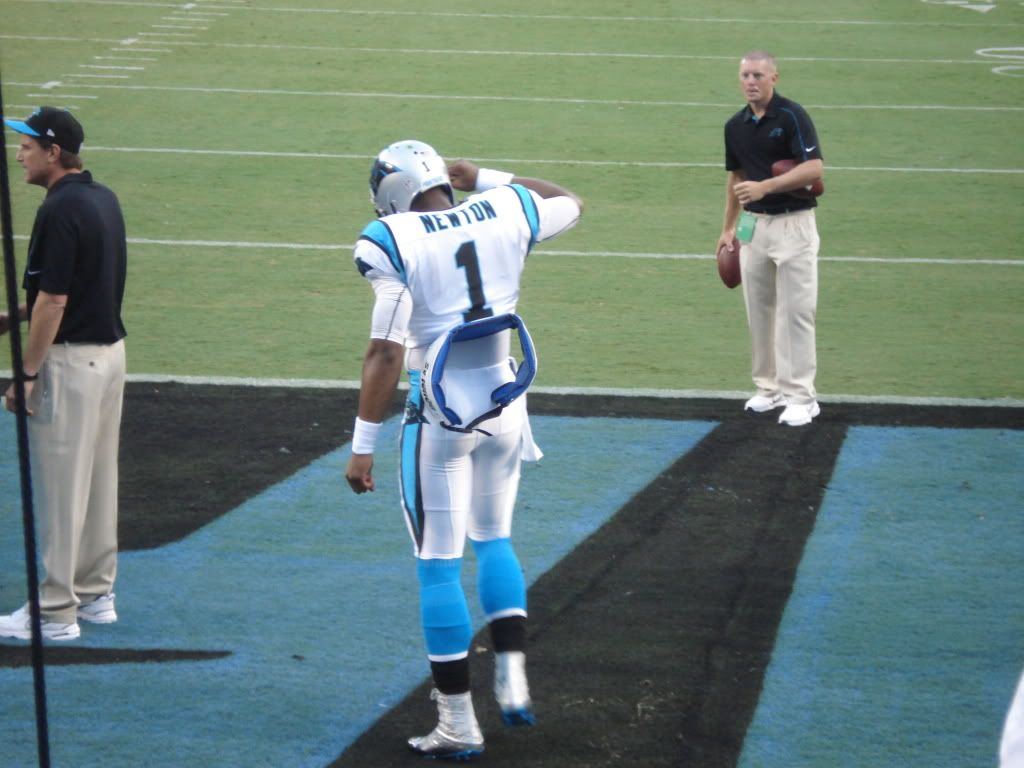 Chris Gamble with a pregame stretch
The band: Purrcussion
The Tunnel
The Tunnel in Action!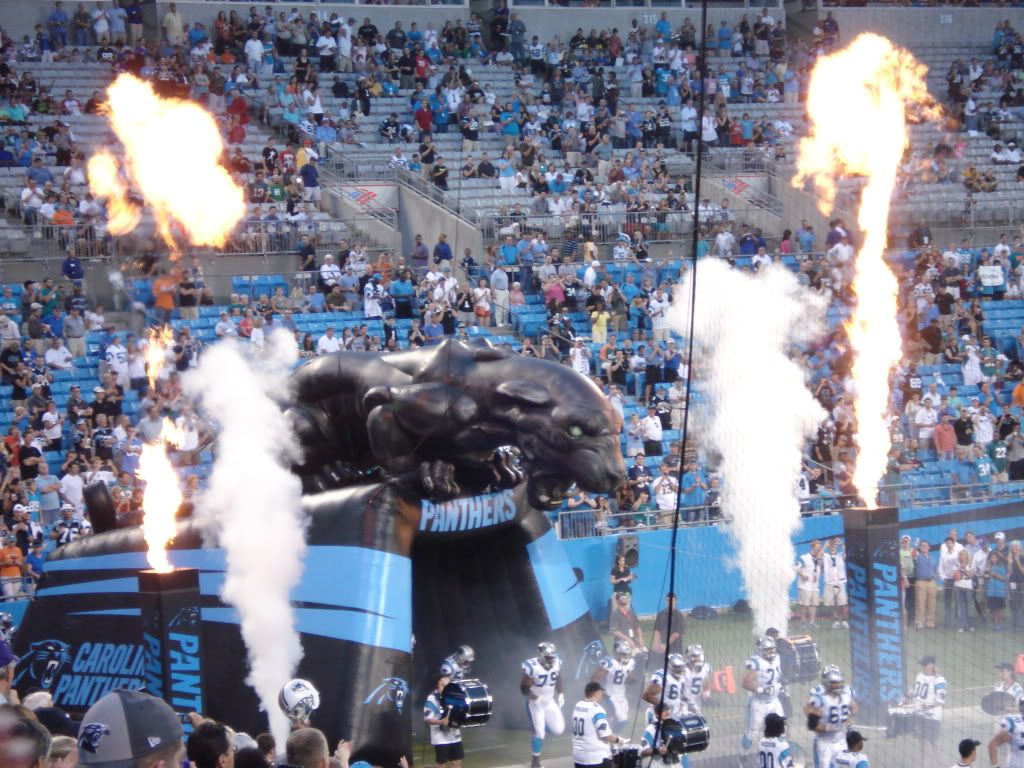 Coach Ron Rivera walking through the Top Cats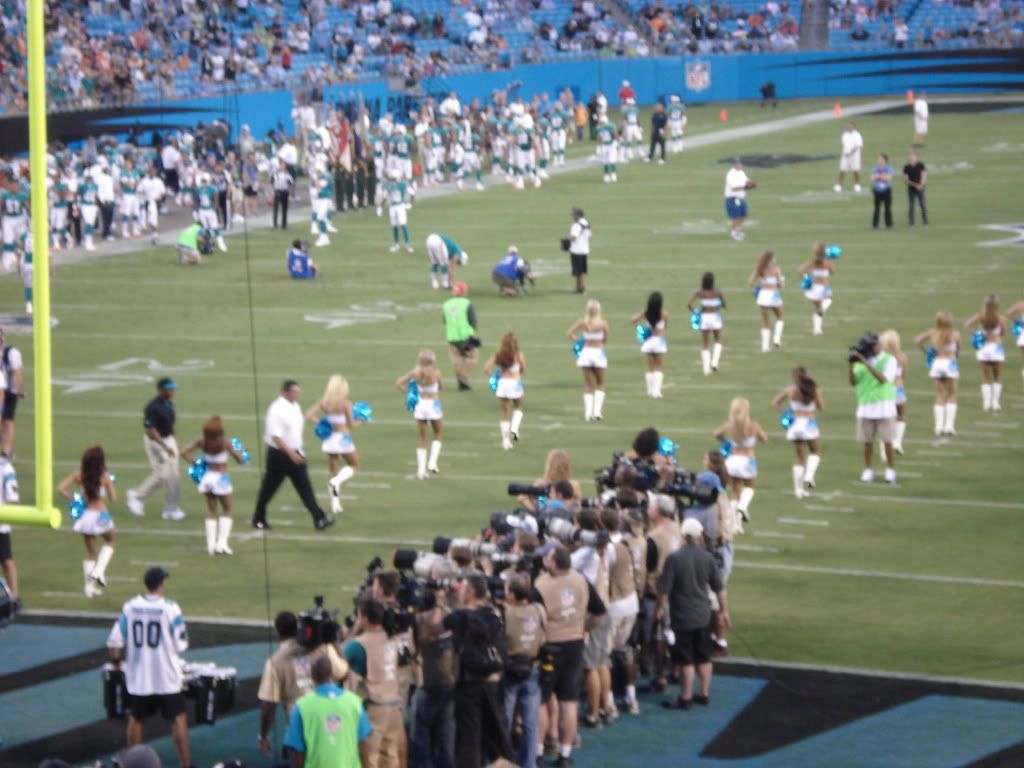 Luke Kuechly Intro
Charles Johnson Intro
Kickoff!
Panthers and Dolphins after a big play in the first quarter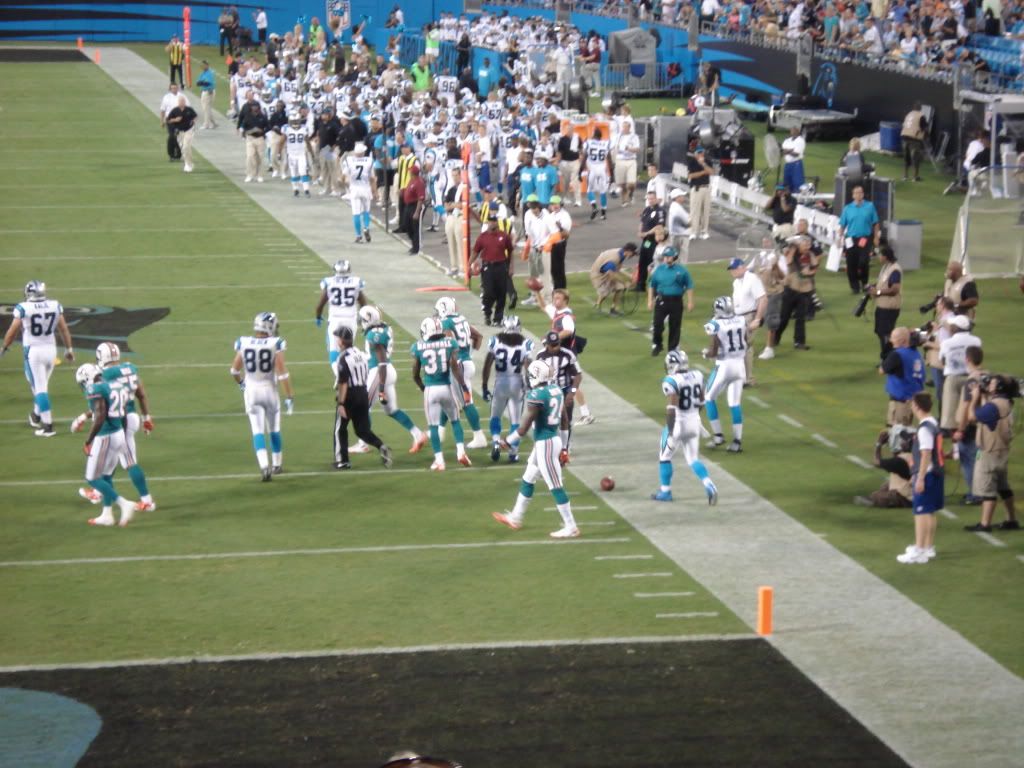 Jonathan Stewart Touchdown
Celebration!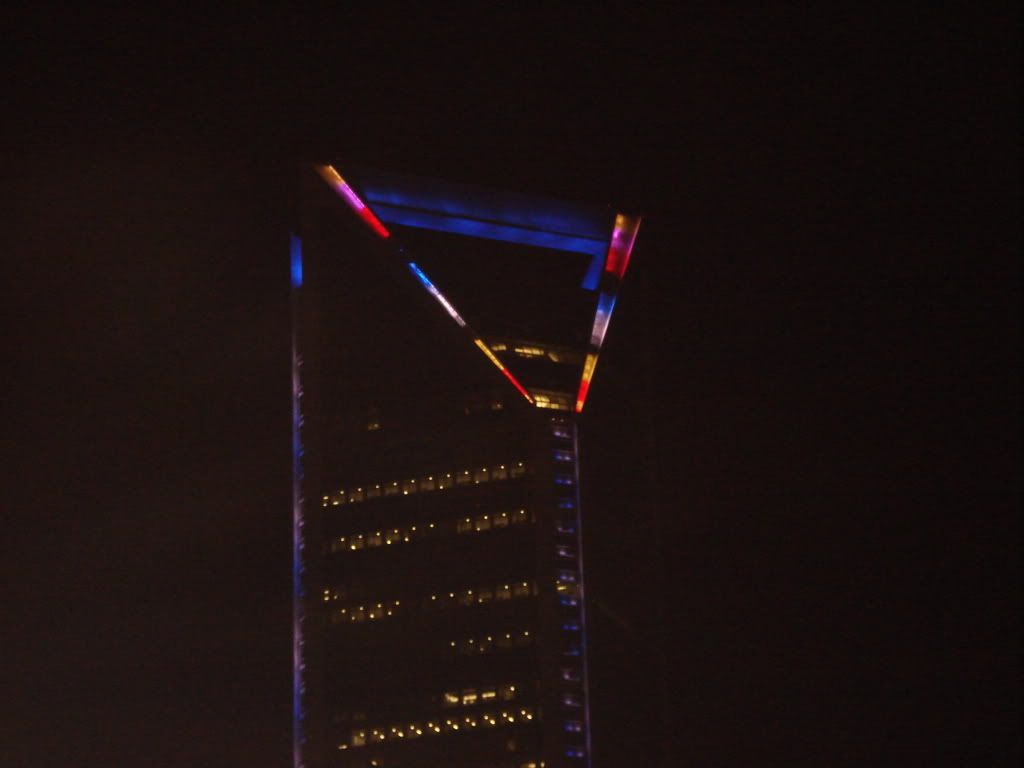 A Duel Between Titans! (OK, first round rookies, but I like that "The Man With the Golden Gun" quote)
I told you I was close!
Sir Purr entertaining some kids.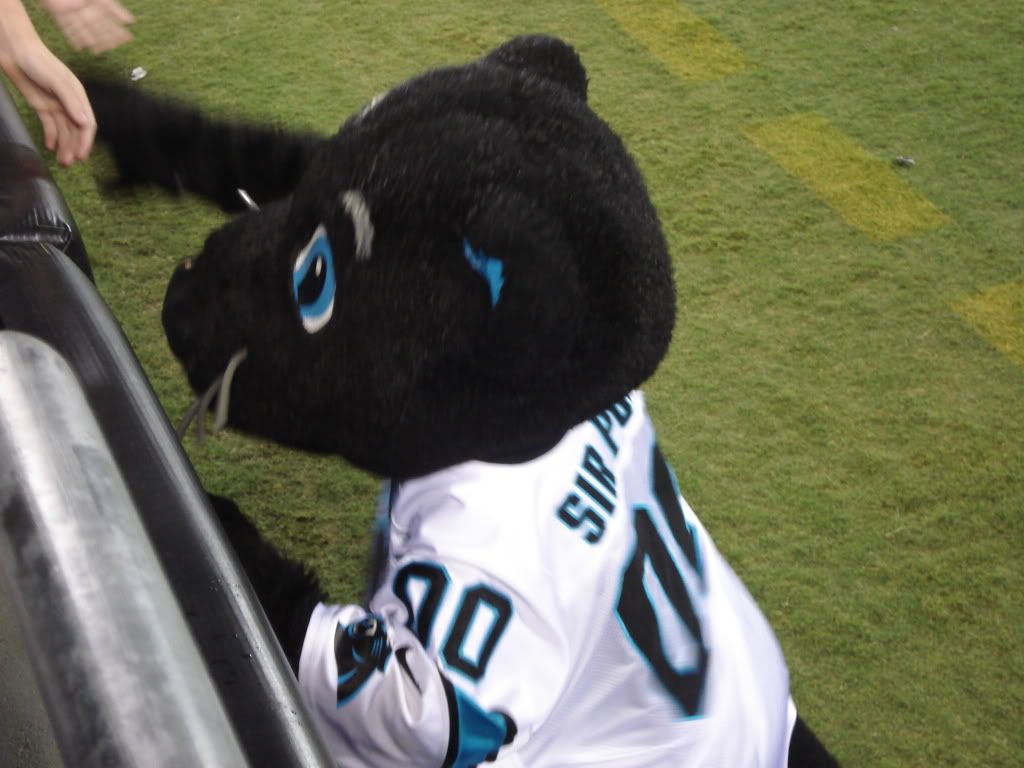 One last shot before heading home after a fun filled evening watching football
I hope you enjoyed the photos! It was fun!