Ever since the powerhouse dynasty of the Pittsburgh Steelers that defined the 1970s there have been teams that have defined a certain decade or period of time as being a perennial contender or like the Steelers, a dynasty themselves. This could not be more evident than the 1980s when the San Francisco 49ers, Washington Redskins, New York Giants and Denver Broncos were the teams to beat. The '90s still featured the Niners and Broncos, albeit a combination of old and new blood but the decade yielded to such talented teams like the Dallas Cowboys, Buffalo Bills and Green Bay Packers. The start of the new century gave way to newcomers like the St. Louis Rams, Indianapolis Colts and of course, the New England Patriots. With the exception of the Patriots, some of these teams have had their day in the sun and drifted into irrelevance. However, there are those who have found recent success and are trying to reestablish their franchise as the top team.
After the jump, I will highlight a single team from each division that is building towards or on the cusp of being the team of the future. Some will be familiar while others are making their way towards the big stage to bask in the NFL spotlight.
I will start with AFC. As stated earlier, each division is represented and I will explain why I feel the team is on the rise and why they may falter. Each team controls their own destiny and that control goes well beyond the practice fields and the weekly games.
AFC
Buffalo Bills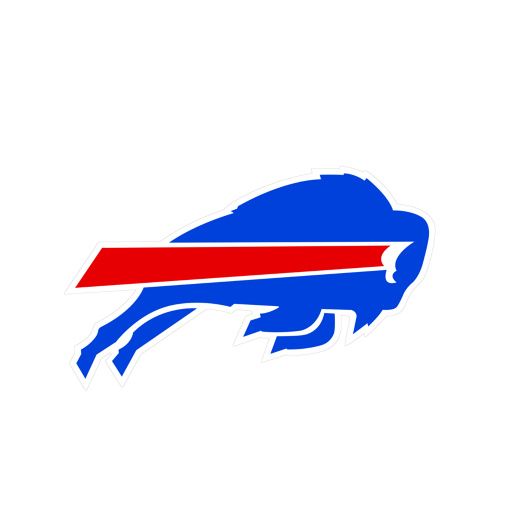 Why they will emerge: This team showed flashes of what it can be when its their players are healthy and takes utilize the weapons it has on the roster. Buffalo QB Ryan Fitzpatrick was brilliant in some games and mediocre in others. With the team keeping WR Stevie Johnson, Fitzpatrick will have a reliable target at his disposal. Plus, with a healthy Fred Jackson returning, the offense should be better in 2012. Oh yeah, the defense helped solidify itself with the addition of DE Mario Williams.
Why they will falter: This is two fold. First, there is the injury bug. Williams has a history of injury issues and its uncertain if Jackson will return back to form. The other factor to consider is they play in the same division with the Patriots, NY Jets and Miami Dolphins. While two of those three are tough matches, the Dolphins aren't an easy out. The Bill division record was a sad 1-5, so any division rival is capable of beating them.
Why they will emerge: In a division that features the Broncos, San Diego Chargers and Oakland Raiders, this was a bit of a toss up. However, the Chiefs played well under interim coach Romeo Crennel and despite injuries to several key postions (QB, RB, S) they fared pretty well. With a healthy squad and its potential to play the way they did in 2010, this team can be a contender for many years to come.
Why they will falter: They play in the AFC West. The Broncos can control the division for at least the next 3-4 years if Peyton Manning returns from his surgery and is 100% (maybe even 80%). The Chargers are not pushovers either. The Chiefs will need to beat their division in convincing fashion in order to stay ahead. Also, if they cannot keep their star players healthy like Jamaal Charles or Eric Berry, the team will be doomed to a repeat performance of mediocrity.
Why they will emerge: They are talented. They are young. The only competition they face in their division comes from Pittsburgh and the Baltimore Ravens. However, those teams are getting old compared to the fresh faced Bengals team. Andy Dalton should build on a successful rookie year and with WR AJ Green providing a strong, reliable target should carry the offense and the team over the next several years.
Why they will falter: The Steelers and Ravens are always good. In a division that featured three playoff teams in 2011, it is hard to be on top. Despite the Bengals playoff spot, they did not have a good division record which was 2-4. Their record against the AFC in general was an average 6-6. If they are to compete, they need to beat the Ravens and Steelers (at least once each) and do better against conference foes.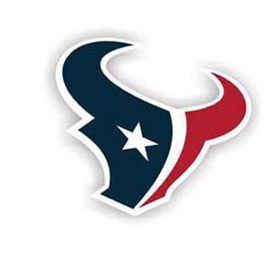 Why they will emerge: They proved they can win regardless of who is their quarterback. QB Matt Shaub should return to form in 2012 but what impressed many last season was winning their division on the arm of their third string quarterback T.J Yates. Offensively this team should be set with the return of Arian Foster and Andre Johnson providing help to Shaub and keeping opposing defenses off balance. Brian Cushing and Connor Barwin should lead the defense and make life difficult for their opponents.
Why they will falter: Some teams get caught up in the success of the previous season and underachieve the following year. That may be the case here but they may have the leadership on the field to prevent that from happening. They are quite possibly the best team in the AFC South and the only ones who could stop them would be themselves.
NFC
New York Giants
Why they will emerge: They have an uncanny ability to make a late season surge. If there was ever a team to finish with a so-so record and get hot in the playoffs and become Super Bowl champs, its this team. Even though they play in a division with the Cowboys, Redskins and Philadelphia Eagles the Giants seem to win the games when it matters most. When you have a two time Super Bowl champion in Eli Manning quarterbacking your team and a salsa dancing Victor Cruz, you are bound to have the tools necessary to be successful. Of course, having your head coach on the hot seat can be a source of motivation too.
Why they will falter: Everyone usually has their luck run out. In a division that features a loaded (or overrated, depending on who you are) Eagles team and the Cowboys, winning your division at a 9-7 record each year is unlikely. That being said, there is no telling if the late season surge will continue or serve as a springboard for the next season.
San Francisco 49ers
Why they will emerge: The NFC West is weak. What Coach Harbaugh was able to do in his first year was impressive and he should be able to lead his team to future playoff berths down the road. This team has talent on both sides of the ball and in a division that really has no clear cut contender, the Niners should be able to channel the glory days and be constant threat to win the division crown for the next several years.
Why they will falter: Karma and overconfidence. First, it is never good to call out a player that is A) not in your division and B) plays on a team that is not as defensively sound as the one you play on. Alex Smith may eat his words especially if the 49ers fall flat on their face. Plus, there is the chance of taking their division lightly and finding themselves on the losing end of an upset. Watch out for games against Seattle and Arizona.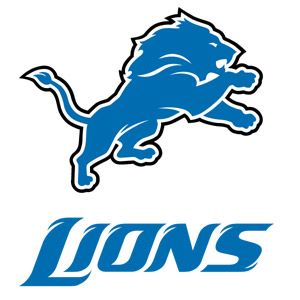 Why they will emerge: This team could quite possibly have the best offensive unit in the NFC. Matt Stafford was awesome in his first full season and his success was aided by WR Calvin "Megatron" Johnson (it is kind of amazing how well a Georgia alum and Georgia Tech alum work together). The Lions play in a decent division but really their only challenge lies in Green Bay. Suffice to say these two teams could alternate taking the division any given year. However, I do see the Lions being a legitimate contender and that should make fans in the Motor City very happy.
Why they will falter: If Stafford cannot stay healthy, the chances of success for the Lions decrease. The Lions have shown they can play without him but their offense is a different animal. The defense needs to be able to step up each week because the aforementioned Packers will make life hard for them. Essentially, this team will live and die on the health of their star players.
Why they will emerge: If any team can rival that of the Lions or the Patriots offensively, its the Panthers. Rob Chudzinski has the weapons to make the offense a constant threat each time they are on the field. Cam Newton is a one man wreaking machine and many teams will struggle to find a way to stop him. Newton has the luxury of being surrounded by running backs DeAngelo Williams and Jonathan Stewart. FB Mike Tolbert will provide another third down/red zone option during the games as well and be as effective. Steve Smith should have another great year and if the defense is healthy, this team can go a long, long way.
Also, it should be taken into account that our rivals may be able to keep up with us. The Atlanta Falcons are a really good team but Matt Ryan needs to find a way to win in the postseason. That being said, the Falcons have long been a thorn in Carolina's side for many years. The New Orleans Saints ability to recover from the bounty hunting scandal will determine their future and the Tampa Bay Buccaneers are in rebuilding mode. While they had a great offseason, they may not be able to compete with the rest of the division but they could be a sleeper team.
Why they will falter: "The guys in the backfield may get the glory, but defense wins championships." No statement could be more true than after last season. Carolina lost several games that were decided by 7 points or less. The injuries which plagued the defense were indeed noticeable as it seemed the line and the line backers had no answer for the opposing running game. The secondary didn't fare too well either, though Chris Gamble played admirably. The health of the defense and better play on special teams will help push the Panthers in the right direction. Also, the staff would like to see Newton reduce the number of hits he takes after he scrambles. Sometimes it is good to slide.
Just like above, the teams they play twice and the success they will have against them will determine their destiny. The NFC South is tough but the Panthers have the makeup to compete. The problem here is that any of these teams is capable of being tough to beat.
Summary:
While all of these teams may not play up to their potential and in essence make me look like an idiot for suggesting they can be competitors, I feel these are the ones who will be representing their divisions or conferences in the near future. Each has the talent and ability to do great things but it is what they do with that talent which will tell the tale. Dynasties are always changing. Great teams come and go. Some teams will be one year wonders before returning to mediocrity or futility while there will be those who are able to compete for a division crown or a wild card spot. Keep in mind this post is of my own opinion and what I think. I know there will be those who will disagree with me and that is alright. I am interested in hearing your argument on which teams belong in this group and which ones I should have left out.