Its a little slow and since there isn't too much going on in Panthers news I have found myself conducting a little research on a Friday night. Trust me, there are a lot of other things I would like to be doing now but I don't exactly live in Party Town, USA. Anyway, I was looking at some numbers and team statistics over the years and it got me wondering, "How does Carolina compare in success to fellow expansion team Jacksonville?"
From the outside looking in, one could surmise that the answer to that question would be hands down in favor of Carolina. That makes sense because Carolina has division titles and a Super Bowl appearance to their credit. Jacksonville on the other hand has a string of playoff appearances, two of which were division championships. After the jump, I will present how well both teams have fared since their debut back in 1995 and allow you the reader to make the determination as to which team has been more successful.
All time record: 131-151

Conference Titles: 1

Division Titles: 3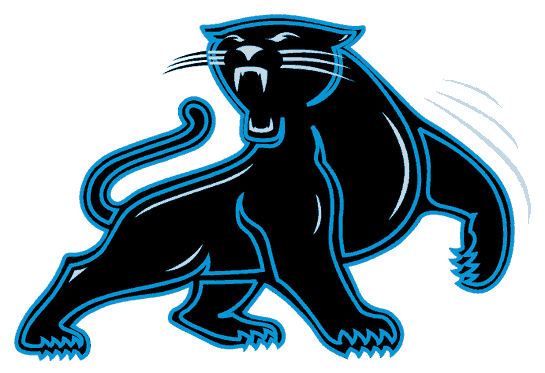 Carolina may be under the .500 mark all time but they have been a mostly competitive team since their inception. The Panthers have had four different coaches in their short history compared to Jacksonville's three (I'm not counting the interim coach Jacksonville had during the 2011 campaign). However, Carolina has done the one thing the Jaguars haven't done and in less time--play in a Super Bowl. It only took Carolina two tries to reach the big dance and they played admirably. If not for that shanked kickoff after they tied it up...
All time record: 143-140

Conference Titles:0

Division Titles:2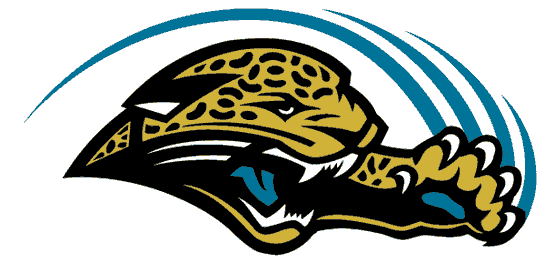 One could surmise that the Jaguars lack of success in winning their division or their conference is due to playing in the AFC South which was dominated by the Indianapolis Colts (was being the operative word there) and of course playing in a conference with heavyweights like New England (which defeated them in the playoffs in their second season) and the Pittsburgh Steelers. What stands out is they have a winning record and have made more playoff appearances than the Panthers.
Further Analysis/Argument
If the numbers game can't help in determining which team has been better since day one, then lets explore another angle: personnel. As a Panthers fan I can go on forever about some of the best players to suit up in the blue and black. Some of those players are currently on the roster. However, for argument's sake I will use one example for the Panthers. That player would be Sam Mills. The man was a defensive leader as a player and a coach, had his number retired and his words of inspiration "Keep Pounding" are inscribed on the inside collar of the team's jerseys. Mills is the only player to be a member of the Hall of Honor.
Former Jacksonville offensive tackle Tony Boselli is the only member of the team to be close to having his number retired (out of service, not officially retired) and has been inducted into their Ring of Honor.
Current talent for the Panthers consists of Cam Newton, Steve Smith, DeAngelo Williams, Jonathan Stewart and Jon Beason. The team is a very talented group primed for immediate future success. Jacksonville doesn't quite have the talent level heading into the new season like Carolina does. They have established veteran Maurice Jones-Drew and rookie Justin Blackmon leading their offense but this team may take awhile to get established.
Mascot/Cheerleaders
Ok, maybe I'm losing my mind here by using a basis that is very irrelevant to the on field performance. However, without the sideline shenanigans of the mascot or the beauty of the cheerleaders keeping us in the game, a rough season would give way to lots and lots of alcohol and make bolting for the exits more tempting.
Carolina: Mascot: Sir Purr/Cheerleaders: Top Cats
Both Sir Purr and the Top Cats left their mark in 2011. Sir Purr's 40-yard dash and the Top Cats' motivating and uplifting cheers in the monsoon against none other than the Jaguars. Here is a brief reminder:
Jacksonville Jaguars: Mascot: Jaxson de Ville/Cheerleaders: Jacksonville Roar
The only thing that stands out from the Jaguars mascot is that he has no problem rocking out the banana hammock.
By cheerleader standards, there is really nothing noteworthy for the Jacksonville Roar. Unless they have done their own rain drenched cheers OR had some promiscuity going on between their members, nothing really sets them apart from their expansion brethren.
Conclusion
Both teams have experienced significant highs and lows. While Carolina has been through turbulent seasons that saw them finish 1-15 and 2-14, Jacksonville has had trouble selling out games. Both teams know what its like to taste the sweet nectar of success and for many players on both clubs that taste is waiting to be experienced for a first time. Jacksonville has more playoff appearances, more wins and has hosted a Super Bowl in its short existence. Carolina has been on the cusp of a Super Bowl championship, been to the NFC championship game three times and has had an assortment of Pro Bowl talent on its roster.
So which team do you feel has had the better success?